Anthony Ventresque
Email: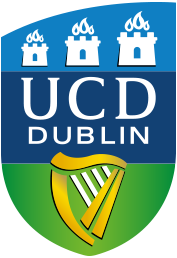 Research Interests
I have over 10 years of research experience with INRIA (France), NTU (Singapore),
Lero
, IBM Research Dublin and
UCD
(Ireland). I am interested in understanding, designing and engineering efficient and effective large scale Distributed Systems, especially in the context of Distributed Simulations, the Cloud and (Big) Data engineering and analytics.
Professional Experience
03/2016+: Funded Investigator Lero, Ireland
11/2015+: Lecturer UCD, Ireland
05/2014-10/2015: SFI Industry Research Fellow Lero@UCD & IBM Research, Dublin, Ireland
01/2012-04/2014: Postdoc Lero@UCD, Ireland
01/2010-11/2011: Research Fellow Nanyang Technological University, Singapore
11/2004-09/2009: Teaching & Research Assistant University of Nantes, France
Education
09/2008: PhD in Computer Science, INRIA & University of Nantes, France
09/2004: MSc in Computer Science, University of Nantes, France
09/2001: MSc in Philosophy, University of Nantes, France
Publications
See:
DBLP
,
Google Scholar
.
Best paper award, International Symposium on Parallel and Distributed Computing, ISPDC 2014.
Shortlisted for the best paper award, European Semantic Web Conference, ESWC 2008 (18% acceptance rate; CORE A).
Shortlisted for the best paper award, International Conference on High Performance Computing & Simulation, HPCS 2015 (35% acceptance rate; CORE B).
Professional Service
I was organiser of 6 workshops:
I was Poster and Demo chair for the International Conference on Performance Engineering (ICPE 2014).
I was Special Sessions chair in 2013, 2014 and 2015 for the International Symposium on Distributed Simulation and Real Time Applications (DS-RT). Organiser of a special session for DS-RT 2012.
I am member of Graph CREST, a programme funded by the Japan Science and Technology Agency (JST) aiming at developing new tools and algorithms to process extremely large-scale graphs on supercomputers.